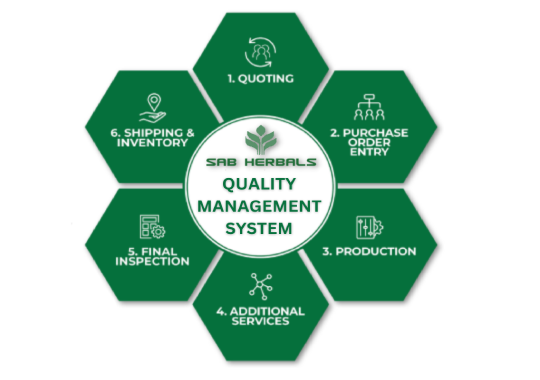 Company has developed a strong framework for quality management system based on ISO 9001:2015 in a form of quality Manual and Standard Operating Procedures.
We have a team of experienced professionals in quality control and quality assurance department who monitors the quality of product at every stage of processing. Our zero tolerance policies towards quality of product help us to build a strong quality management system. A well equipped laboratory, with modern analytical equipments like HPLC, GC & UV is there to facilitate analysis of RM, PM, Intermediate and finish goods with respect to pharmacopieal standards .
A separate microbiological laboratory is also there to support microbiological quality control functions.
A written approved specification and test procedures based on current pharmacopieal standards are there for support of analysis of product as per pharmacopieal standards.
A strong quality management framework has been developed by our quality assurance team in a form of quality manual based on requirements of ISO 9001:2015.
Our team of quality management consists of experienced professionals with pharmaceutical backgrounds who look after the development of management procedures , ongoing deviations from procedures and procedural changes, any associated risk also been been evaluated and reviewed annually .All the system have been audited on annual basis for the review of effectiveness our quality management system. Observed gaps and deviations have been fully discussed during management meeting reviews and filled in stipulated time frame.
Every finished good batch is final released by QA after satisfactory review of Batch records.